Millions of people from all over the world get to know each other on Hitwe right now! A nice opportunity to make both friendly and romantic connections with real people. 900,964 likes 205 talking about this. Hitwe is the fastest-growing online discovery network. We work to make more people get acquainted and communicate better.
Hitwe
Hitwe is one of the famous and most versatile online dating platform where people can get in touch with others and find their perfect match by talking to new people from all over the world. You can sign up using your email address or Facebook profile but there is no requirement of authenticating your account with any application. People who are worried about their identity being exposed or want to stay anonymous while using this app can enjoy it in a good way. Another important feature is that there are no charges to join the site, although there are in app purchase which have to be made. People can go about using the app without any problems and privacy concerns. Things are visible to others and you can see stuff of them as well. People can search for new people from all over the world with the help of search option and can also find people in the local area based on the location. This can be done based on the filters applied which include age, gender and orientation. Chatting is free of any restrictions too, you do not have to depend on people liking you back to initiate the conversation. There are many other options such as stickers and emotions which help in making the experience of interacting with others more interesting. People can make new friends and also find their soulmates while talking to each other. Overall, this application helps in making sure you increase your friend circle while enjoying all the features at the same time.
Options
Considered
User
Recs.
Last
Updated
#1 SayHi
8
SayHi is another chatting, meeting, and dating application that helps its users to spend their leisure time having fun. This application allows its users to say Hi! to some strangers and help them finding love by chat, date, and meet new friends. SayHi Chat, Love, Meet, Dating is a lovely app, and you will definitely fell in love with it by enjoying its marvellous features. It enables its users to interact with other people in a variety of formats so that you can never get the only one or the traditional way of having conversations. SayHi Chat, Love, Meet, Dating bring its way of chatting through video chats, voice messages, text messages with damn fun, and picture messaging. SayHi dating and chatting app have made it handy and informal to share pictures and videos with your private fellows with ease and damn intuitiveness. It also lets you have fun with exquisite gifts and fun emojis. SayHi lets you enjoy messaging status and fun ways to interactions through installing additional plugins. So just download SayHi Chat, Love, Meet, Dating, and find the perfect match for yourself.
#2 Frim
4
Frim is a great platform to find awesome people from all over the world. It is a widely used tool for connecting with people and have the fun of chatting and talking with them. Frim: get new friends on local chat rooms lets you make new friends and made your social span a bit expanded by adding some new people to them. Frim is an ultimate solution for people that want to spend their leisure time having damn creativity. It is the ultimate utility for having cute flirting, cool date, and immensely awesome chatting with some strangers around. It enables its users to meet new locals on the coffee while you travel or just make interactive chats for free with the people all over the place. It is the complementary app for people who are looking for making new friends. It lets you say hello and become ready for getting tons of new friendship requests from people. Frim: get new friends on local chat rooms allows you enjoy tons of text messages, photo messages, group chats, and voice chat to flirt, communicate, enjoy, and meet individuals. You can even download it for finding your true love.
#3 Nearby Live
2
Nearby Live is a platform where users can meet new people, interact with strangers and end up finding people who are likeminded. The name suggests that you are able to find individuals from the local area and it is true, depending on the location you can interact with the ones who are living near you which helps in quickening the process since people can meet each other in a short time. This does not mean that people will only be restricted to meet persons from the nearby areas. They can communicate with people all over the world by just searching for them depending on the filters which are applied. Singing up process is simple and can be completed with the help of email address of your Facebook profile. It also has an app available on Facebook which makes sure Nearby Live has a good reach and therefore it has more than 2 million users. People can chat with other on different topics or can like others profiles in order to get engaged. Setting your profile up and entering precise information about your interests and stuff like your age, height and etc. will help you in finding exactly what you are looking for. All in all, there is a lot to get excited about it and this is a growing network still but has all the tools to become one of the best in the near future.
#4 Topface
2
This international dating application permits its users to discover the new and interesting people living nearby them and in the other countries as well. One of the best things about Topface is its meeting system that allows the users to meet with people having similar hobbies, interests and even mindset. This dating application can be used for many functions and activities like either finding new friends for just hooking up or making permanent relation as well. When you are using this application, you will realize that meeting with new and exciting people was never easy before using this application. For using this app, you don't need to pay even a single penny at all and don't need to share even your credit card details as well. Just in five minutes, you will be enjoying chatting with almost fifty new people who will be interested in chatting with you. Now you have to decide which person suits you most and which are just for time passing. The chatting can be made in indivisibility mode as well.
#5 Mico
1
Mico is a Mico World Limited's production that helps its users to make new friends nearby. It is a popular social media application that helps you meet, chat, date, and flirt new men as well as women and explore people in your areas and in the whole world. You can instantly enjoy ultimate chatting and send interesting stuff to others for having damn fun. Mico – Live Streaming, random voice & video chat let you enjoy live singing and dancing for free as well. You can easily explore true profiles to make them your friends, post photos and videos for sharing happiness around and watch your favourite live streaming by filters like gaming, dancing, singing and more. You can easily add, create, and join chat groups for spending interesting and fun time with some unknown people around. Mico – Live Streaming, random voice & video chat provides a damn interesting and new ways of enjoying voice and video chat as well. It also lets you have fun with gifts, stickers, new lenses, and filters. So just download Mico to experience this level of fun.
#6 Down
1
DOWN Dating app is a platform where you can secretly get to know a person and then ask them out on a date. The best features of this app is that it is free to use so people do not have to pay for certain features which might be important. They can find people in their local area based on the location of the user, it also suggests other things to do in that area. This is not the only way to find people, they can be searched worldwide with the help of filters and searching for them based on options such as age, sex and interests. People can send personal messages to each other, this not only includes text and images but video chatting is also available. The app recommends top 10 attractive people to chat and meet. The main feature is that if you like someone and want to date them, click Get Date and if you are looking for something more you just have to click at Get Down. You can also search for the people you have liked in the past and if you think your interested isn't there anymore you can unlike them, if it is still there you can like them back again. All these features are the reason that Down has more than 4 million users and is gaining popularity every day.
#7 OkCupid
1
OkCupid is one of the best free dating websites through which you get to know your nearby people and start chat, founded by four friends including Chris Coyne, Sam Yagan, Max Krohn along with Christian Rudder. This platform uses math (using an algorithm magic) to find people, that you like. It has approximately 47 worldwide employees, more than 1 million installations per week, having 7.3+ million messages o daily basis and more than 50K active users daily. Three features make OkCupid one of the best dating website which includes their love of math, the second one is its free service and last but not least is that it allows access to everyone. This app does a lot of crazy and funky math stuff to help different people from all around the world to connect faster and easier. It is a completely free to charge service, but if you want some more special perks, then it costs a bit more from here. This platform allows you to find the best relationship of your dreams, a shame marriage, and a one night stand. Infect it allows you to do whatever you want to do and it does not judge any of your activity. It consists of a quite huge number of the team as approximately 45 to 50 members working great to overcome your need for making friends.
#8 MeetMe
Freemium
1
MeetMe is a mobile application that lets you make contact with people who are close to you to help you chat with them, set up a meeting, and who knows what else. MeetMe users can sign-up using Facebook or directly with the app. In either case, they will be able to build their profile, import the photos that they wish to show, and to add some other additional information. This way, other users can easily see your profile and choose to find out more about you.
Hitwe Download For Pc
Once you have set up your MeetMe user profile, you could start searching for people who are close to where you are. You just need to look at their pictures or profiles to determine who you might be excited about and who does not interest you. If you find someone who you like, you just need to start a private chat.
#9 Chatous
0
Chatous holds a big name in the world of social networking and communication. This chatting and texting application that is available for the all leading smartphones operating systems offers the random video chatting and texting to its users. The best about Chatous is that here you will find the real people of the world like you who are looking for the strange people like you. You can come to interact with the people of your choice to make them friends. It is one of the best places over the internet for meeting new people and taking with those and about those what matters to you. Chatous is a best means for chatting for free with someone entirely random or someone who shares your interests. In the end, Chatous also allow for sharing of photos, videos and much more with the people that the users meet. Free app is available for both iOS and Android devices.
#10 Waplog
0
Waplog is a new way of finding those real people across the world who are looking for the singles like you. It is one of the largest communities of real people who want to enter into a new relationship. First of all you need to create at this application and after that you will be all ready to wander here and there without even worrying about payment, usage limitation or geographical limitation at all. The distinguish feature of Waplog is that it shows the list of those people only who best match you but for this you have to clearly mention your preferences while creating your profile. After getting in touch with the like-minded people, you can then chat for free and can socialize with your favorite person. At the moment this application can be access from fifty countries that means the people of fifty countries are available here for chatting. Both of you and can exchange the photos as well and can do text and even video chatting as well. This will take your chatting experience to a wholly new level.
#11 Mamba
0
Mamba is one of the biggest online social and dating community which has more than 23 million members from different parts of the world. One reason of its fame is that it is available in more than 17 languages and therefore people from different ethnicities and areas have join this place to interact with new people and to find their perfect match. Usually on normal days around 1 million people will be online at any given time which makes sure that if someone is interested in devoting their time here they will make it worth. There are different features which can be availed once you sign up for the app with the help of your social networks. It is free of cost therefore you don't have to worry about missing out on certain features. The biggest advantage is that you can find people in your local area which makes it easier to interact and meet them personally. There is also an option of searching for different people based on their interests. People can use different filters such as age, hobbies and others to look for the one they are looking for. There is also an option of chatting with people but private chat is only allowed once both the participants like each other. Overall this app becomes useful because of the various features which are present without any payment.
#12 SKOUT
Freemium
Hitwebcounter
0
Skout – Meet, Chat, Friend is another app that gives you access to all of the content from the online social networking Skout, making it even easier to satisfy people that live near to you. From the application, you may create your profile and check out those of many individuals from all over the world. Even better, just like in apps similar to Badoo, you can purchase premium subscriptions that make it simpler for your profile to stand out so other users will see it first.
From the app, you will see every user's photo gallery, favorite the users that you want the most for simple access to their profiles, send them gifts, and also ultimately make a selection of things that can help you forge new friendships or any other type of relationship. Skout is a superb way to meet people who share the same tastes. You won't just improve your circle of friends–who knows–maybe you will comply with a unique person of the opposite sex.
#13 Happn
Freemium
0
Happn is a social application that allows you to determine if you're about to cross paths (in the pub, in a cafe, on the bus, anywhere) with somebody that you might want to know. Using happn is simply by subscribing to the service via Facebook and also leaving the app running in the background on your mobile phone. From then on, whenever a person who also has the application installed is close by, you will get an alert.
In happn's options, you can see the kind of individuals you want to meet. This way, you can set it up, so you just get notifications for men, women, or people in a particular group (for example, 18-28). After getting the alert, you can start communicating with that person and decide whether you wish to continue talking.
#14 hi5
0
hi5 is a social networking platform that is making it simple for the singles across the globe to meet and socialize their selves with new people through shared interests, playing games, suggestions, browsing profiles and much more. hi5 has a lot of social networking feature like status updates, photo sharing, game playing and lot of entertainment options to make the chatting remarkable. At present, two hundred games are the part of this application that you can play with your mate. Even on the basis of playing games with other hi5 users, you can start chatting with them that can lead to dating and other types of relationship. At hi5, you will be first required to create a profile to tell about yourself like interests, age, location and much more. The users of hi5 can upload photos and create personal photo albums where other users can post comments. The friend requests to other hi5 users can be sent by way of email as well. The person who got the request has the choice to accept or reject the same or even block the user altogether.
#15 Twoo
0
Twoo is a MassiveMedia production that helps its users to bring their social media experience to the next level by exploring their span of known people from its gigantic community. It is a robust platform for getting likes, do chatting, and make new friends around for real-time fun. Twoo – Meet New People lets you explore content every day and find new and jolly people in any of your areas. Twoo is the best and free to use chatting platform that helps its users to make free chatting and dating by exploring and patching new people. It lets you start an instant chatting with individuals of your areas. Twoo – Meet New People is packed with millions of exciting new people whether you enjoy fancy chatting, searching the new content of your nearby people, or share photos and videos, etc. It is a great application through which you can meet new people around your area and find yourself a date, start chatting, and dating with people for free, and lot more. You can even play its outstanding collection of games as well. So just download Twoo – Meet New People to join millions of people for meeting and dating for free.
#16 Tinder
0
Tinder is one of the most popular and advantageous applications for meeting new individuals around. It is a classy piece of stuff that enables the meetings and catchups with people and some locals around you. It is a super fabulous application that lets you expand your social network in the most effective way. Tinder is a massively used individual meeting application which sparks more than 26 million matches a day, and it keeps on increasing. You can enhance your social media experience through interactive Swiping, flamboyant matching, tremendously great chatting, and unlimited dating. It is one of the easiest to use and fun app to like someone. The using criteria of this application include the right swiping to like someone and left swiping to pass that person. You can just swipe some attractive profiles and match the desired ones. This application enables its users to chat online with your matches, then step away from your mobile phone and meet up in the real world and spark something. Tinder is one of the largest and the hottest app that comprises a super gorgeous community of singles in the world. So do not be cautious and afraid, just swipe.
#17 Meet4U
0
Meet4U is a place where people can find other people who share similar interests with them. This app also helps people who are single to find their perfect matches and although it is a new addition in the dating arena it has made its mark because of the features which are available for people to use. It is a simple place where you can talk to random people you find attractive. There is option of sending private messages to the ones you like so you can interact with them quickly. The user interface might be a little complicated but it lays out all the necessary features for people at one place. These features include, sending pics and videos to people you are interested in talking. People can also send voice notes and gifts to them. People have to upload their profile picture and enter personal information in order to be recognized by others. The main feature includes getting to know people from the local area which is done with the help of current location. There is also an option of searching for different people based on their interests. People can use different filters such as age, hobbies and others to look for the one they are looking for. In a nutshell, this app allows you to spend a nice time while finding your perfect match.
#18 FirstMet
0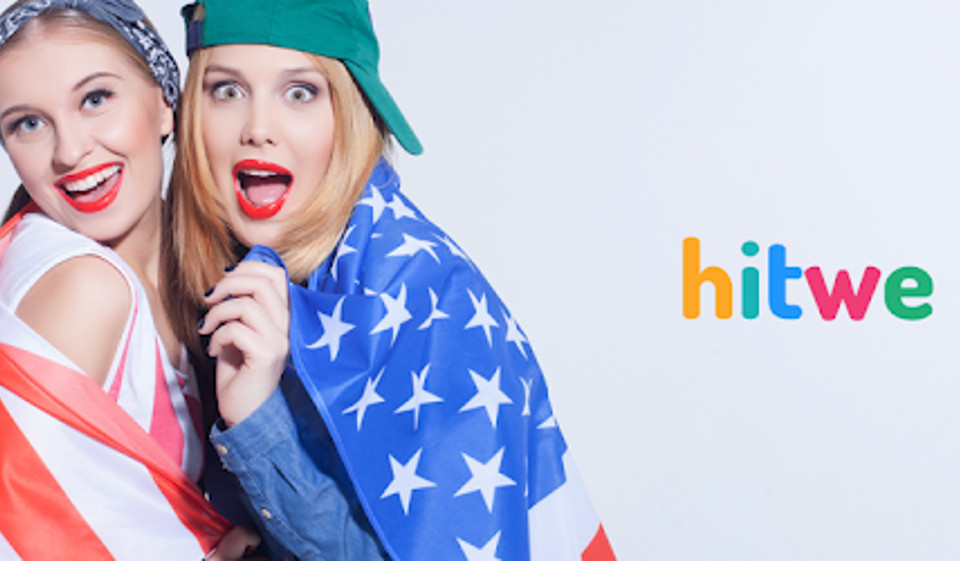 FirstMet is a platform where happiness meets. This platform started its journey from website and now being available in the form of app for the smartphone. In order to start your free dating journey with this application you will first need to create an account. If you don't want to create an account at all then don't worry. You can use your Facebook account as well to login to the application. Now enter into the application and browse the new people and connect with them. If you want to get the perfect match then first view the profile of the selected member and compare your interest with him. This will make it easy for you to find the perfect match only. The specialty of FirstMet is that it offers a lot of opportunities to its members in the shape of casual friendship, relationship, dating, companionship friendship, love, romance, flirting and much more.
#19 iPair
0
iPair is an app where people can talk to new people of their choice and be friends with them, and can also search for likeminded people to date. This app has more than 6 million users worldwide and because of this strong base of people there is always someone available for others to chat and get to know. There are many features which make this site an important one in the dating world. The main feature is that you can find people with the help of filters in different varieties, this makes it easier for the user to reach the type of person they want. It is also location based, you not only get to talk with people in the local area but are also able to stay in touch with whatever is happening in your location. There are features which are common in other dating sites as well, for example, if you like someone, you click on them and if you dislike someone you skip them with the help of yes and no option. If the other person likes you back, then you both are notified and can further carry on your conversation in different ways. People can also send each other text messages, along with emoticons and stickers which make the chatting experience worthwhile. This app also allows you to see who are the people that have liked you back to make the interaction easy.
#20 JAUMO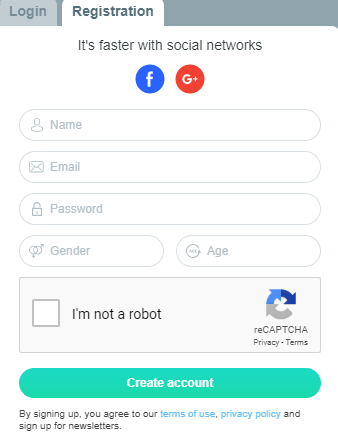 0
JAUMO is a free to use chatting, dating and flirting application that has made the process of finding real love quite interesting and full of fun. No complications and stalemates are involved in this application at all. As you will install JAUMO you will be all ready to explore the world of singles from your smartphones. This one of the leading dating applications basically wants to allow its users to give a better meaning to their life. It aims to make the chatting and dating full with fun and fulfilling all the time that's why it always offer the users that environment that make them feel relax , stale and extraneous all the time. The reasons behind using this application are that it has no artificial connecting system at all, its meeting system works, it is comprising almost twenty million active members, allow its users to flirt for free and is private, safe and secure by all means. Nothing is more than the privacy of the people that's why JAUMO always emphasis on the privacy and security of its users.
#21 Meet24
0
Meet24 is an online dating application where people can chat with each other, get to know them, and then become friends or even get to date each other based on certain factors. There are many features in this app which can be useful to achieve the goal. For example, people can chat with each other privately, this chatting option is not restricted to both the people liking each other. Anyone can text the other person easily. There are also other options such as sending voice notes which can be helpful in engaging the other person. If that is not enough, you can send video messages and video chat with other people who are willing to do the same. People can look for singles in their local areas as well as all over the world with the help of filters which are both location based and open selection where you can enter different criteria to find the ones you have some interest. You can see other people's profiles and then request them for pics, you can also share your pics with others. The main focus of this app is that people get to know each other and become friends based on their own interactions instead of some matching process based on interests. Signing up on the site is easy and people can do so within seconds through email address and entering personal information. This app still has a long way to go if it is to make an impact along with other apps.
#22 Tagged
0
Tagged is one of the easiest and simplest social discovery platforms to meet with new people by way of shared interests, browsing profiles, games, and shared interests. It is just like another social networking and dating app hi5 that's why to share the common features and functions with that application. Tagged has a lot of social networking feature like status updates, photo sharing, game playing and lot of entertainment options to make the chatting remarkable. At present, two hundred games are the part of this application that you can play with your mate. Even on the basis of playing games with other Tagged users, you can start chatting with them that can lead to dating and other type of relationship. At Tagged, you will be first required to create a profile to tell about yourself like interests, age, location and much more. The users of Tagged can upload photos and create personal photo albums where other users can post comments. The friend requests to other Tagged users can be sent by way of email as well. The person who got the request has the choice to accept or reject the same or even block the user altogether.
#23 Zoosk
Freemium
0
Zoosk is a social application that allows you to make new friends near (or far) from where you're, watch their pictures, exchange text messaging, and also, who knows, maybe even meet in person. The way Zoosk works is just like similar apps like Hot or Not and Tinder. Just, see other user's profiles and also easily indicate whether you like them or not.
While doing so, you can take a look at the photos and information on each profile, which usually includes age, likes and dislikes, expectations, etc. As usual for these kinds of apps, users can make search filters to find people who better fit their interests. This way, you can, for example, find single females between 25 and 30 years old that do not smoke. You can also build a filter to find people who live in the same city as you.
#24 LOVOO
Freemium
0
LOVOO is an online dating application similar to Meetic and Badoo that allows you to connect with interesting people with whom to chat, flirt, date, and who knows what else. And also, the users that you just meet are all near to your actual position. To use LOVOO, first, you need to make a user profile with all the photos and personal details that you see fit to include. Other users can see this profile, so they can view it and choose whether or never to contact you.
Because of this, you can search through profiles from all of the people in the network, selecting who you like and who you don't. The primary 'problem' when it comes to using LOVOO is that to see the particular profile of any other user, and you have to spend points. All these points are received by opening the app every day, or by improving to a VIP account, which generally costs money. You cannot directly search freely across the network – you need to choose wisely from the profiles you see.
#25 BeeTalk
0
BeeTalk is an ultimate social media application that helps its users to look around and scan their radar for finding new friends around them to enjoy enhanced chatting with them. It provides some cool and handy features through which users from all over the world can have a great chatting experience with a collection of awesome and cute stickers and doodles. Bee Talk has tremendously enhanced the chatting experience with the whisper messages approach that disappears the messages afterword's for ensuring the privacy and safety of your respected chat. It is a superb chatting platform that lets its worldwide followers to discover people with their close distances for letting them having quality time and outings with them. It lets you send messages that magically vanishes after being read. You can easily scan the area and discover even new friends and make unlimited free texts, voice messages and talk times with them. BeeTalk allows you to enrich your chatting with a damn intuitive collection of stickers. You can easily join and create clubs around you and meet people having the same interests. In the end, you can even join forums and give your reviews about a number of interesting topics.
#26 MeowChat
Free
0
MeowChat is a box of fun and happiness. It is quite an interesting and fun place to meet with new individuals from all over the world and do chat with them conveniently. It is a place where thousands of people meet and share their feelings towards each other to make a bond of friendship between them. MeowChat contains a huge community of people that come on this platform for making some gorgeous discovery of some interesting people. It lets you explore some amazing buddies globally and chat and play instantly with the strangers from around the world right on your own meowroom. MeowChat lets you discover people around you and from all over the world, and you can easily approach them with simple swipes. It lets you chat and play with your friends in the personal chat room. MeowChat delivers proper safety and protection from others by enabling you to chat privately with any of your friends on this awesome social media app. You can easily share your favorite stuff, inner feelings, taste, and other aspects with them as well. It also manages you to look a bit different with lots of skins and stickers.
#27 Badoo
Freemium
0
Badoo is the app for the favorite social networking for dating and meeting new people. Thanks to Badoo, you can meet people from across the world that match your likes and also have the possibility to meet up with them for coffee or whatever it may be.
To use the app, you will need to generate a free account for yourself using the service, with a user profile in which you will have your picture along with your likes and what you are searching for exactly. When you have done this, all you have left is to wait for others to make contact with you, or look among the remaining users for somebody that interests you.
You can filter by location, likes, age, therefore finding your 'better half' will be much simpler. Using Badoo is entirely free, but there are lots of options that do cost money in the application. One of the most famous ones allows you, for example, to create your profile stand out among other users of the social network.